The VAXXITEK® Portfolio
Discover our products to protect your flock effectively.
VAXXITEK® HVT+IBD

THE INNOVATIVE LEADER. Just one shot at the hatchery provides 2-in-1 protection against IBD and MD in broiler, layer, and breeder chickens.

Read More

VAXXITEK® HVT+IBD+ND

DESIGNED FOR YOU. Strong immune foundation and optimized protection against MD, IBD, and ND.

Read More

VAXXITEK® HVT+IBD+ILT

The Power to Protect: Uniquely and Conveniently. A solid immune foundation with protection against ILT, MD, and IBD in one shot.

Read More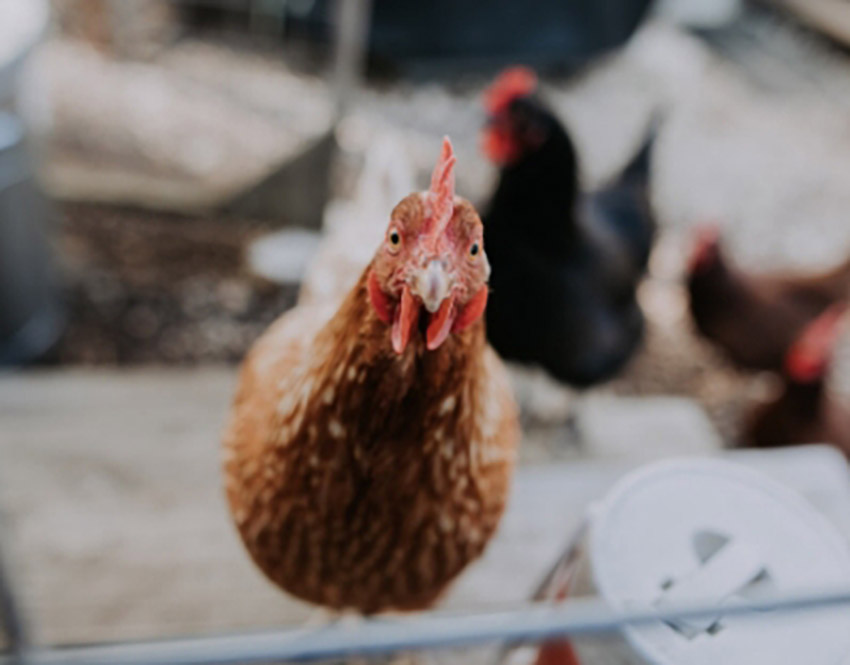 VAXXITEK® Protects your flock
VAXXITEK® is brought to you by Boehringer Ingelheim, the trusted leader in infectious bursal disease (IBD) vector vaccine technology. This history of leadership is reflected in the company's introduction of turkey herpesvirus (HVT) vector vaccines using one virus to control multiple diseases, providing game-changing solutions for the poultry industry.
Moves vaccination from field to hatchery, reducing chick-handling stress as well as labor time and operating costs
Provides protection against some of the most serious and economically threatening diseases in poultry health, including IBD, MD, ND, and ILT
Establishes an immune foundation for your flock
Protection against serious disease threats
With VAXXITEK®, you can count on trusted protection. Launched in 2006, VAXXITEK® HVT+ IBD was the first HVT+IBD vector vaccine on the market, making it the historical leader in IBD vaccination.
| Vaccine | HVT (MD) | IBD | ND | ILT |
| --- | --- | --- | --- | --- |
| VAXXITEK® HVT+IBD | X | X |   |   |
| VAXXITEK® HVT+IBD+ND | X | X | X |   |
| VAXXITEK® HVT+IBD+ILT | X | X |   | X |
Vaxxitek® protects your flock
BILLIONS OF BIRDS

Protected and Counting

75 COUNTRIES

Use VAXXITEK® Vaccines

Portfolio Offers Protection Against

4 DISEASES

100+ PUBLICATIONS

Support VAXXITEK® Vaccines
The VAXXITEK® protects against serious disease threats
VAXXITEK® vaccines are the first line of vector vaccines built on an HVT+IBD technology platform. This backbone delivers effective protection and lifelong immune support with the added flexibility of ND and ILT protection when needed.
Infectious Bursal Disease (IBD)
One of the most common viral infections in chickens, mainly affecting chickens up to 6 weeks old whose bursas are still under development
Can cause debilitating clinical signs and an underlying immunosuppression that leads to poor growth and performance, with significant economic impact on the poultry industry
IBD virus is highly contagious and, once established, can be very difficult to eradicate in farm and production environments
Marek's Disease (MD)
A herpesvirus-induced lymphoproliferative disease of chickens
Virus causes transformation and proliferation of T-cells
Clinical presentations may include visceral or subcutaneous tumors, neuronal paralysis, and blindness due to lymphocyte invasion of the iris
Newcastle Disease (ND)
Highly contagious respiratory disease that primarily infects chickens, but also turkeys and other avian species, such as wild and cage birds
Numerous serotypes and strains exist, ranging from low to high virulence
Associated with a variety of respiratory and neurological symptoms, poor egg production, and varying degrees of mortality
Infectious Laryngotracheitis (ILT)
An acute viral respiratory disease caused by Gallid herpesvirus type I (GaHV-1)
Causes severe respiratory clinical signs and lesions in the trachea
Can lead to major economic losses worldwide